Meditation Instructor Sessions
Meditation is more than a practice, it is a path. As your particular practice unfolds, a particular path also arises. You find that you are changing. Sometimes these changes are subtle and sometimes they are enormous, but they are always unique because you are unique. There are times when we each need personalized wise insight and kind encouragement to tread the path skillfully.
There is nothing more helpful than having a personal meditation instructor to talk to.

A meditation instructor is not a guru, but one who has practiced for longer than you and been trained to offer guidance to fellow practitioners.
WHAT SORTS OF ISSUES CAN YOUR MI HELP WITH?
An MI session is a chance to review how your practice is going.  While you do not need a specific agenda in order to schedule a session, you may wish to discuss the following.
A general review of your practice

Advice about setting up your home practice

Questions about posture

Questions about the technique

Difficulties in establishing the practice sustainably

Observations of changes and challenges as a result of your practice–and what they mean

Working with emotions in meditation

Working with emotions in post-meditation (meaning, in daily life)

How to go deeper in your practice

Advice about practice during difficult life experiences

General conversation about the spiritual path
WHAT SORTS OF ISSUES CAN YOUR MI NOT HELP WITH?
Meditation Instructors are not therapists or counselors. While it is absolutely appropriate to discuss personal issues including loss, sadness, and difficult life events, MIs cannot give advice or help solve problems that are best shared with a healthcare professional.
WHERE DO THE SESSIONS TAKE PLACE?
Sessions will take place by video conference on the Zoom platform. The session is completely private. You and your instructor will be able to see and hear each other–however, if you prefer, you may each disable the video function and meet using audio only.
RATES
Instructors are available for 60 minute sessions at $125.00 per session.
HOW TO BOOK A SESSION
Service:
a.) Pick a meditation teacher under the dropdown.
b.) Choose the date that you are available on or after.
c.) Choose the time range that you are available. Click NEXT.
Time:
a.) Click one of the available time slots for your teacher.
Note: The times listed are in Eastern Time. On the Time screen, you can pick your city from the drop down to see what time the session will be where you live.
Details:
a.) Fill in your first and last name, telephone number and email address. Click NEXT.
Payment:
a.) Fill in your credit card details. Click NEXT.
After payment is processed you'll receive a confirmation via email with a link and instructions for accessing your session. Please email Lisa with any questions.
PLEASE BOOK 1 WEEK IN ADVANCE.
REFUNDS WILL NOT BE ISSUED IF THE APPOINTMENT IS CANCELLED LESS THAN 48 HOURS OF SESSION DATE.
A L L   T I M E S   A R E   I N   E A S T E R N   T I M E.

MORE ABOUT OUR INSTRUCTORS
Maho Kawachi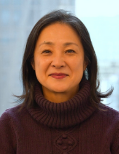 Born and raised in Tokyo, Japan, Maho Kawachi never had an experience of meditation. When she came to NYC in early 90s, she finally realized she needed something to remind her to be sane, and after some trial and error, she encountered her first official meditation class in 2000. She now teaches meditation at the Open Heart Project, Rikers Island Correction Facility, and other places.
Thupten Phuntsok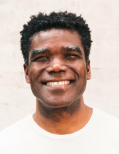 Born in Haiti, Thupten Phuntsok (Irnst Norgaisse) came to New York with his two sisters when he was nine years old and was ordained as a novice monk by Sermey Khensur Lobsang Tharchin Rinpoche in 1993. He received his Full Ordination (Gelong) the following year. Phuntsok has been a formal student of Buddhism for over 30 years. He started his formal Buddhist education under the guidance of Kyongla Rato Rinpoche, the tenth reincarnation of the Kyongla line and eight years later he met his main teacher, the late Sermey Kensur Rinpoche Geshe Lobsang Tharchin. He studied all the stages of the path under the direct guidance of Sermey Kensur Rinpoche Geshe Lobsang Tharchin until his passing in 2004. He has been teaching Buddhist philosophy and meditation for over 20 years.
Kevin Townley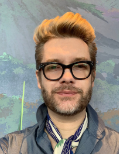 Kevin Townley is a writer/performer, and has been studying Buddhism since 2010. He currently practices with the Sokuko-Ji Zen community under the guidance of Kyoun Sokuzan. Kevin completed the Interdependence Project's teacher training program in 2012. In addition to supporting Susan Piver's Open Heart Project, he has taught for MNDFL Meditation since 2015. Kevin is passionate about exploring the interplay of meditation and art-making while encouraging others to bring their own innate humor and insight to their practice.
Marisa Viola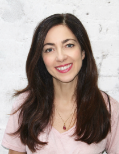 Marisa Viola is a Brooklyn based meditation teacher. She has been studying Buddhism since 2008, and teaching since 2013. She has taken refuge and Bodhisattva vows with Venerable Robina Courtin, and has studied with Venerable Thich Naht Hahn and many other great teachers from various lineages. She teaches regularly at Susan Piver's Open Heart Project, MNDFL, Shantigar Foundation, and in the MNDFL Teacher Training Program, where she also mentors aspiring teachers. She has taught inmates at Rikers Island, in hospitals, and in countless business settings ranging from corporations to universities to non-profits. During the covid pandemic she has been leading online retreats. She also teaches one-on-one. With a background in theater and film, she is interested in exploring the creative aspects of day to day life.
Bridget Bailey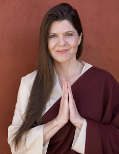 Bridget's training is rooted in 13-years of Buddhist meditation practice and study, seven of which is in a practice program designed around the study and practices done in a traditional Tibetan Buddhist 3-year retreat. She has spent a cumulative 22-months in solitary meditation retreat. Bridget is a Certified Facilitator of Feeding Your Demons® and facilitates The Work of Byron Katie. Her passion lies in somatic healing modalities as well as in the richness of Tibetan Buddhist practices.
Gayle Hanson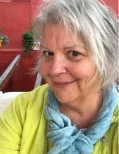 Gayle Hanson is a long-time storyteller with words and pictures. Journalist, poet, and songwriter. She is a long-time student of Tibetan Buddhism and took refuge with Ani Pema Chodron in 1995. She has been a meditation teacher for almost two-decades. She is a student of Mingyur Rinpoche and is active in the Radical Dharma movement. She lives on a side hill in Vermont where she is a commentator for public radio, sings the songs of Milarepa and writes 800.