The Open Heart Project is changing: PLEASE READ
December 23, 2019 |
Leave a reply
Hello beloved Open Heart Project,
2019 has been a very intense year and 2020 is shaping up to be so as well. I've spent the last month thinking deeply about what I can do to support you–and what I need from you to keep the Open Heart Project growing and vital.
Instead of sending you a meditation video this week, I want to share the changes that are coming in January. Please read our Annual Report to learn about what we've accomplished so far as a community and where we are headed in the new year. I could not be more excited and hopeful!
I always love to hear from you, so please don't hesitate to share your thoughts.
With love, Susan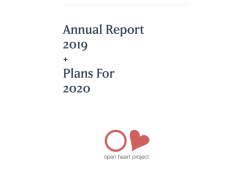 Upcoming Courses:
Upcoming Live Events:
categorized in: OHPS, open heart project