Lojong Slogan 7
February 24, 2020 |
Leave a reply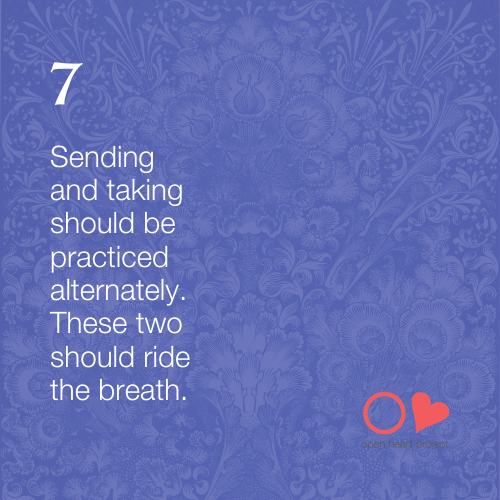 Hello, I hope you are well and feeling happy. Or happy-ish. Or happiest.
.
At the Open Heart Project, we are studying the 59 slogans of Atisha, a thousand-year old practice also known as lojong. The slogans are incredibly pithy and dense. They are like objects that expand in water only, here, the water is your awareness. All you have to do is allow them into your mind. Thinking about them or analyzing them is only useful to a poInt. I think of them as living talismans from a realm beyond conventional thought and, like anything living, they breathe, recoil, dissolve, and interact with phenomena in different ways. As they do, they expand our hearts.
.
This week, our slogan is "Sending and taking should be practiced alternately. These two should ride the breath."
.
Here, we are introduced to the practice of tonglen, also called the practice of sending and taking. In tonglen, we flip conventional notions about how to achieve happiness on their head by breathing out all that is easeful and good and breathing in all that is painful and difficult.
.
How on earth is this a recipe for happiness?! Excellent question. To begin, we could consider the alternatives. Instead of breathing in the suffering of all beings and breathing out to them whatever goodness and light you possess, you could:
.
Say, "forget it. I don't have the compassion bandwidth for that." You know, that is totally reasonable. Sometimes you are that grief-stricken or enraged. (In which case, you could do tonglen for yourself…but I digress.) What about those times when you are not super strung out and simply don't want to bother with the suffering of the world. I get that too, but it's useful to note the limitations of your heart and how happiness eludes a heart that is closed.