Lojong Slogan 10
March 11, 2020 |
Leave a reply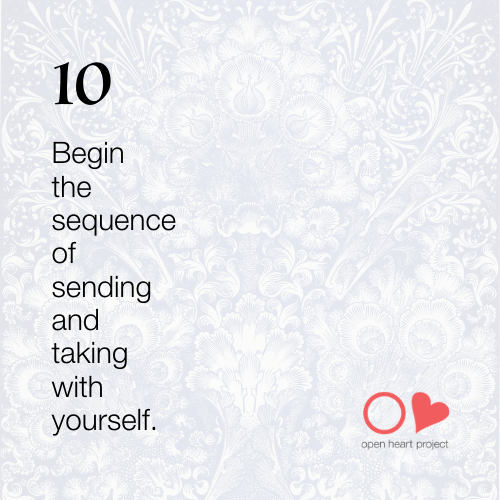 The main reason I find to be hopeful is the beauty and profundity of the dharma. The more I turn my mind toward it, the more empowered I feel. The more empowered I feel, the more energy I have to be of benefit. The more I turn my mind toward chaos, the less I have.
.
Obviously, no one has to be a Buddhist to turn their minds toward wisdom, whether of the dharma or any other genuine source. It is important to spend time each day in contemplation of something empowering. Whether it is 30 seconds or 60 minutes is up to you.
.
Slogan practice is custom-made for this purpose. This week, we contemplate "begin the sequence of sending and taking with yourself." Sending and taking refers to the practice of tonglen where we inhale the suffering of another and exhale out to them relief from that suffering. It is a transformative practice that converts poison into compassion.
.
If we are meant to be compassionate toward others and remove ourselves from the center of the known universe, why do we begin this intense practice with ourselves? Isn't that the opposite of what we're supposed to do?
.
Perhaps. But not in the way we may imagine it, because most of us will hear the admonition to put others first as judgment of our so-called selfishness and pretense to importance. We will feel shamed by it.
.
Surely that cannot be the intention of great Buddhist sages, to humiliate you into kindness.
.
Truthfully, the only way to figure it out is to try it yourself. If you encounter feelings of unworthiness, breathe that in—the feeling, not the story—and breathe out to yourself relief from that suffering—again, the feeling of relief, not the story (I will feel worthy when…)
.
The point is to begin where you are, not where you think you ought to be. In this way, shame, anger, and grief become practice implements rather than burdens to bear. Skillfully, we begin to convert poison into compassion.
.
So here we are back at the beginning. It is exactly here that the sequence of sending and taking takes root.
.
In 2020, the Open Heart Project sangha is exploring the 59 slogans of Atisha. For more on each slogan delivered right to your inbox (plus daily 10-minute meditations) please join the OHP Sangha. Find out more here:  
https://openheartproject.com/open-heart-project/
categorized in: compassion, meditation, OHPS, open heart project