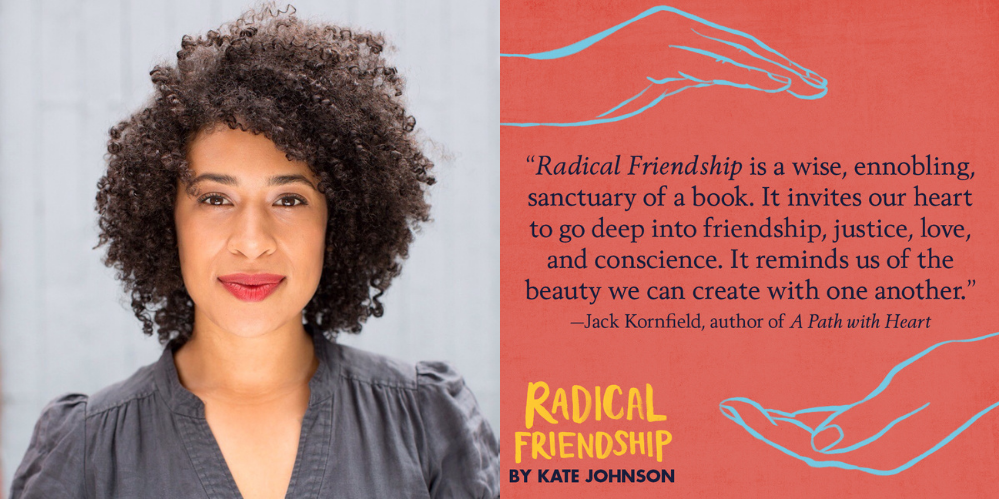 We are so happy to continue our author series with Kate Johnson to discuss her new book Radical Friendship: Seven Ways to Love Yourself and Find Your People in an Unjust World.
"Friendship is a radical practice of love, courage, and trust. Through wise relationships, we can pave the way for profound social change." – Kate Johnson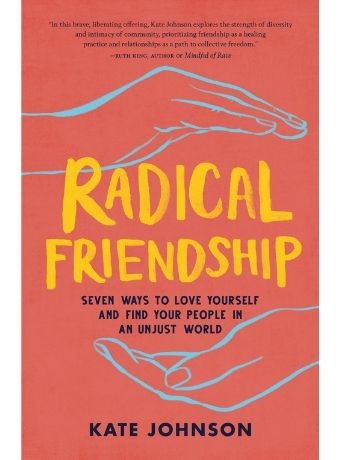 Grounded in the Buddha's teachings on spiritual friendship, Radical Friendship shares seven strategies to help us embody our deepest values in all of our relationships. Drawing on her experiences as a leading meditation teacher, as well as personal stories of growing up multiracial in a racist world, Kate Johnson brings a fresh take on time-honored wisdom to help us connect more authentically with ourselves, with our friends and family, and within our communities.
The divides we experience within us and between us are not only a threat to our physical and emotional health—they are also the weapons and the outcomes of structural oppression. But through wise relationships, it is possible to transform the barriers created by societal injustice. Johnson leads us on a journey to becoming better friends by offering ways to show up for our own and each other's liberation at every stage of a relationship. Each chapter ends with a meditation or reflection practice to help readers cultivate vibrant, harmonious, revolutionary friendships. Radical Friendship offers a path of depth and hope and shows us the importance of working toward collective wellbeing, one relationship at a time.
A B O U T   K A T E:
Kate Johnson is an author, interdisciplinary teacher, and master facilitator who leads workshops, courses, and retreats integrating Buddhist meditation, somatic movement, social justice, and creativity.
All you have to do is register below to reserve your spot.
I look forward to seeing you soon.
Love, Susan
photo by Isabel Wilder