IN YOUR CLOSEST RELATIONSHIPS, DO YOU EVER FEEL YOU'RE SPEAKING TWO DIFFERENT LANGUAGES?
The reason for this is…because you probably are.
The enneagram describes nine different types of people. Each type has their own communication style, attentional arc, avoidance, idealization and so on.
When you understand your own, you become more confident.
When you understand other's, you can meet them where they are and communicate more authentically.
Please join me for this three hour workshop on how your heart works.
This program is $54 or FREE for Open Heart Project Sangha members. To find out more about the Sangha, please click here.
Free for OHP Sangha Members Here
What is this program about?​
What will I gain?​
✔Insight into your communication style​
✔An overview of the other styles of communication

​✔Discussion of how to bridge the gaps​
✔​How to have difficult conversations
✔Insights into how to use your own voice more powerfully
✔Insight into your type and the types of those closest to you to strengthen understanding, circumvent confusion, and speak your truth fearlessly​
free bonus!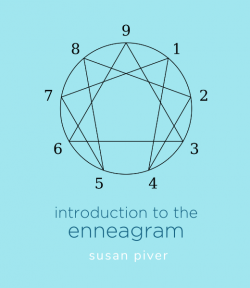 Your 41-Page PDF Guide to the Enneagram​
​Once you register, you will receive a free 41-page PDF that gives an overview of each type. Please go over it before the program to get a sense of the system.
Who teaches the program?
Susan Piver​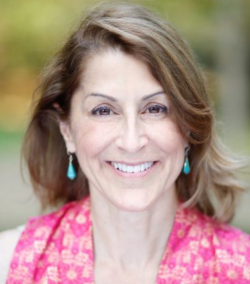 I do! I'm a long-time student of both the enneagram and Buddhism. Both have helped me immeasurably in my own 20+ year marriage. Trust me, Buddhist teachers aren't any better at relationships than anyone else! Honestly, I don't know what I would have done with the insights provided by both systems.
I use the enneagram every day of my life in my work as a teacher, my own spiritual journey, and, of course, in my closest relationships.
OK, here's the official bio:
Susan Piver is a Buddhist teacher and the New York Times bestselling author of nine books. Her latest book is The Four Noble Truths of Love: Buddhist Wisdom for Modern Relationships.
She is also founder of The Open Heart Project, an online meditation community with nearly 20,000 members who practice meditation together and explore ways to bring spiritual values such as kindness, genuineness, and fearlessness to everyday life.
What's the cost?​
$54.00
or
FREE for Open Heart Project Sangha members. To find out more about the Sangha, please click here.
Free for OHP Sangha Members Here
This workshop will be recorded and a link sent the next day.
If you can't attend live, you can still view the class.
Registration includes access to my newsletter with ongoing support for your spiritual journey.
Hope to see you there!
Love, Susan
Program access is available until August 31st.
If you have any questions, please feel free to email Lisa at lisa@openheartproject.com