Please join Michele Sapanaro, yoga teacher and OHP sangha member (and trained meditation teacher) for our first-ever posture clinic.
Fee: $15.00
OR
FREE for OHP Sangha
Meditation practice begins with posture! It is not always easy to find the best way to sit for your body. This workshop is for you if you want to review the way you sit, discuss physical pain, and get recommendations for making your meditation time more comfortable.
Michele will discuss:
-Meeting our body where it is
-How the physical aspect of practice is often under emphasized
-Mindfulness of Body (sattipattana sutta)
-The body as a container/self understanding thru posture
-Posture defined
-3 primary qualities of posture
-Alignment
-The 6 points of posture
-The nature of gravity
-Postural Options
-Mitigating Discomforts
-Relaxation
-Resilience
-Integration, trying it all out
.
Includes a 10-minute meditation practice and time for discussion/questions/reflections.
.
**If you cannot attend live, we will send you a link to the recording**
***Please bring a yoga blanket or a bath towel to the workshop.***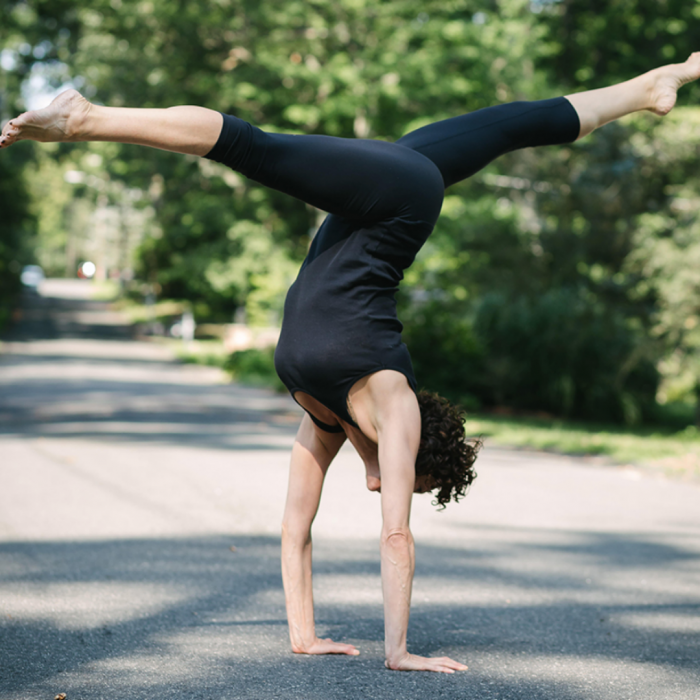 About Michele:
Michele Sapanaro is a yoga instructor, meditation guide and healing arts practitioner with 15+ years of experience. She trains individuals to create customized practices that bridge the gap between where they are in their lives and where they want to be.
Her lifelong passion for health and fitness first became clear when she started taking dance and gymnastics as a teenager and experimenting with vegetarian cooking. Michele's natural gifts as a teacher led her to fuse yoga, meditation, pranayama, and Reiki to transform her own health and life and then support others on their journey.
Michele's yoga journey started in 2002, and her training began with Raji Thron's Yoga Synthesis basic teacher training in 2004. In 2008 she went on to complete the 500-hour advanced teacher training at Yoga Synthesis. She now teaches group classes and workshops all over the world.
She holds additional certifications in Yin, Chair, Prenatal & Postpartum Yoga, and is a Certified Level 2 Reiki Practitioner. Michele began meditating in 2005, and is now a Certified Meditation Teacher. She holds certifications from the Open Heart Project and the Interdependence Project. Michele is also a Childbirth Instructor, Birth Doula, Lactation Consultant, and End-of-Life Doula.
After moving to New York City from New Jersey in 2008, she continued to study and practice Ashtanga Vinyasa with Raji Thron and Evan Perry, and meditation with Ethan Nichtern. She's completed both the primary and intermediate Ashtanga series and remains consistent in her exploration of the advanced series. She also studies regularly with senior Iyengar teacher, Carrie Owerko.
Michele blends her deep study of Ashtanga, Vinyasa, Yin, and Iyengar methodology to create a safe, intelligent, mindful practice. In 2014 she created a Yin Yoga Teacher Certification.
Michele's greatest joy is sharing the gift of yoga with others.
You can learn more about Michele on her website here.
Please contact my assistant Lisa if you have any questions.
.
.