Please join Michele Sapanaro, yoga teacher and OHP sangha member (and trained meditation teacher) for our  posture clinic.
Fee: $15.00
OR
FREE for Open Heart Project Sangha members. To find out more about the Sangha, please click here.

Meditation practice begins with posture! It is not always easy to find the best way to sit for your body. This workshop is for you if you want to review the way you sit, discuss physical pain, and get recommendations for making your meditation time more comfortable.
Michele will discuss:
-Meeting our body where it is
-How the physical aspect of practice is often under emphasized
-Mindfulness of Body (sattipattana sutta)
-The body as a container/self understanding thru posture
-Posture defined
-3 primary qualities of posture
-Alignment
-The 6 points of posture
-The nature of gravity
-Postural Options
-Mitigating Discomforts
-Relaxation
-Resilience
-Integration, trying it all out
.
Includes a 10-minute meditation practice and time for discussion/questions/reflections.
.
**If you cannot attend live, we will send you a link to the recording**
***Please bring a yoga blanket or a bath towel to the workshop.***
Program access is available until July 31, 2021.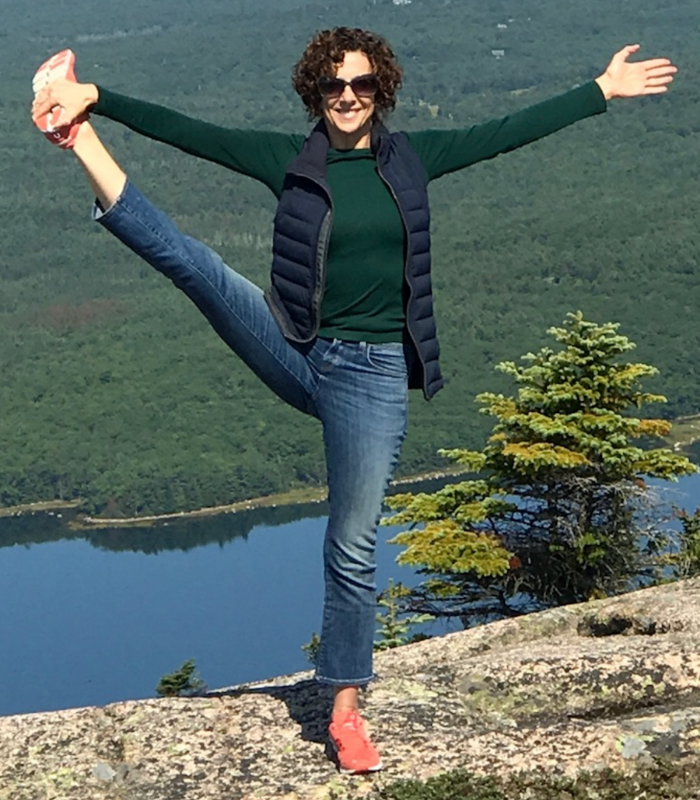 About Michele:
Michele Sapanaro is a householder yogi, yoga educator, meditation guide, qi gong teacher, lifelong student, daughter, sister, friend, wife, mother, and nonna.
Her daily aspiration is to intertwine all the aspects of her spiritual life into her everyday world. They are not separate, but two streams that flow into a larger river: Life.
She focuses on awakening students' inner connection to the intimacies of their innate wisdom, inner strength, and trust.
Michele invites students to meet themselves exactly where they are, and remember that all mind-body practices are a framework for self-observation and transformation.
Her positive, experienced, grounded approach empowers students to meet their practice with curiosity and enthusiasm, while her detailed instruction sprinkled with real life experience creates a warm, safe space for inquiry.
Michele has enjoyed teaching yoga since 2002, yin yoga since 2010, meditation since 2012, and qi gong since 2015. In 2013 she created the Yin Yoga Immersion Training, and in 2018, the Meditation Guide Training for Yoga Teachers.
She has her advanced 500-hour yoga teacher training, and is certified in yin yoga, restorative yoga, yoga therapy for arthritis, adaptive chair yoga, prenatal, and postpartum yoga.
Michele is also a Certified Meditation Teacher, Childbirth Educator, Birth Doula, End of Life Doula, Level 2 Reiki Practitioner, and Foundations in Contemplative Care Guide.
Her own meditation journey began in 2004. She studied various traditions, then in 2008 stumbled on a segment of Tibetan Buddhism known as Shambhala, and the teachings of Chögyam Trungpa. These teachings deeply influence her path as she continues to study and practice.
Michele sees herself as a lifelong seeker, and continues to study Buddhism, yoga, qi gong, and internal martial arts.
She is forever grateful for all of the teachers who have inspired her and granted her questions and insights on her personal journey.
One of her favorite quotes is from Chögyam Trungpa…
"Knowledge must be burned, hammered, and beaten like pure gold. Then one can wear it as an ornament."
When you receive the teachings from the hands of another, do not take it as one's word, uncritically. Instead, burn it, hammer it, contemplate it, try it on, and then craft it into an ornament of design that suits you.
You can learn more about Michele on her website here.
Please contact my assistant Lisa if you have any questions.