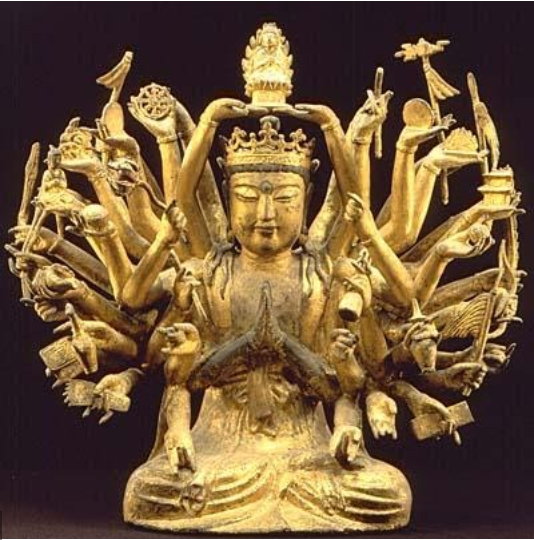 This program is FREE or by donation (donation link will be emailed after event).
The traditional Buddhist image of compassion is the many armed Bodhisattva, Avalokitesvara whose nature is to "lend a hand" to those who suffer: to nourish, inspire, heal, and protect. But how does such compassion work? When life presents us with demanding challenges that can be disheartening, captivating and at times terrifying, is it possible to "protect" ourselves and others from such challenges or is such a prospect futile? During this 5-session program, we will explore the principle of "mind protection" and how the skillful means of Avalokitesvara can offer us insight into living a more compassionate and fulfilled life.
A P R I L 12 — Mind protection: some basic ground rules
A P R I L 19 — Overcoming self-deception and working the boundaries
A P R I L 26 — The four-armed Mahakala and working with conflict
M A Y 3 — Avalokitesvara and the Bodhisattva's presence
M A Y 10 — The magic of a sacred world
For reference, the text for the class is Cutting Through Spiritual Materialism by Chögyam Trungpa. (This book is not needed to participate in the class).
Once you have signed up, you will be registered for all five events. You will receive a confirmation email when you sign up and we will send you a reminder prior to each event.
THIS PROGRAM IS FREE or by donation.

All you have to do is sign up below.
If you can't make it to the sessions live, no worries. We'll send you a link to each recording.
Registration includes access to my newsletter with ongoing support for your spiritual journey.

Y O U R    T E A C H E R — M I C H A E L    C A R R O L L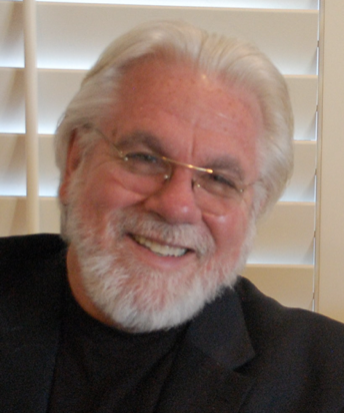 Michael is an authorized teacher in the Kagyu-Nyingma and Shambhala lineages in the tradition of Chögyam Trungpa, Rinpoche. He is the author of Awake at Work (2004), The Mindful Leader (2007), Fearless at Work (2012) & Mindful Leadership Training (2016). Michael began practicing meditation in 1976 after receiving instruction from his first teacher HH Dudjom, Rinpoche, graduated Buddhist Seminary in 1980 under the guidance of his root teacher Chögyam Trungpa, Rinpoche and has studied with other teachers including Traleg, Rinpoche; Changling, Rinpoche; Osel Tendzin and Khenpo Khatar, Rinpoche. For over two decades Michael worked on Wall Street and in the publishing industry, holding executive positions at Shearson Lehman/AMEX, Paine Webber, Simon & Schuster, and the Walt Disney Company and he has taught mindfulness-awareness meditation at numerous Fortune 500 companies as well as Harvard Business School, Wharton, University of Sydney, Toronto University, Fundação Dom Cabral, 1440 Multiversity, Omega Institute, and Kripalu.
For more information, visit Awake at Work.