Compassion for enemies? Why?
May 18, 2020 |
25 Comments
Audio-only version is here.
Meditation practice begins at 11:30.
Hello Open Heart Project,
I hope you are well and safe.
This hardly needs saying, but we seem to be a particularly intense point in the pandemic cycle. For many, the world is beginning to open back up. This may feel great, frightening, or both. There are a lot of theories and opinions out there about who is right, what things mean, who is to blame, and how it should all be handled. Voices are becoming louder and louder, at least that's how it looks from right here in Massachusetts.
When voices get louder, people get angrier. Polarization intensifies. We feel further and further from each other. It can be quite difficult to remain compassionate towards people you think are, let's just say it, a**holes. Before this week's sit, I offer some thoughts on how to remain connected anyway. Spoiler alert: being compassionate is not the same thing as being "nice."
Thoughts? Always love to hear them! This is a particularly spicy topic, so feel free to let me know your thoughts.
Please remember that the Open Heart Project is offering four live meditation gatherings per day, Monday-Friday. All the details are here. The 3rd sitting is in Spanish. Yoga Nidra has been introduced in certain sessions. Please feel free to share if you know others who would benefit from sitting in community. FREE.
With love, S
PS If you are looking for more teachings, support, and community, please consider joining the Open Heart Project sangha. Now is the time to double down on our commitment to sanity, courage, gentleness, and a deeper connection to our true priorities. Details are here.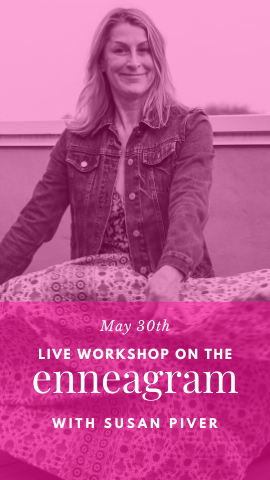 INTRODUCTION TO THE ENNEAGRAM: A HALF-DAY ONLINE PROGRAM — May 30th
$20 More information here
OR
FREE for Open Heart Project Sangha members. Join the Sangha here.

NEW!
"PANDEMIC SATURDAY" meditation retreat: May 23rd with Kevin Townley. Theme: Wisdom.
A Free Live Online One-Day Meditation Retreat: Sign up here. Open to all.
categorized in: open heart project